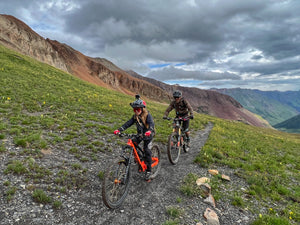 10-year old boy Griffin with Tiny Rock 24'' carbon enduro MTB
Little shredder Grifiin just got our 24 inch carbon enduro mtb and couldn't wait to have a try.
He really enjoyed it in Colorado mountains with Dad. 
The weather was so charming and so lucky to appreciate the sunset.
We cannot wait to your next shred Griff. Well done buddy.
---