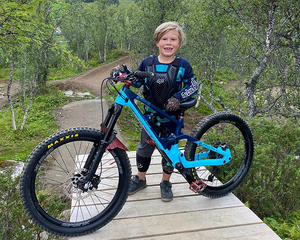 Norway boy Isak and his Tiny Rock 24'' carbon enduro
We are so happy that our Tiny Rock bike shows up in Norway now.
The colors looks just awesome on Isak.
He's practicing at a local park and feels pretty good about it.
We wish all our Tiny Rockers enjoy it.
---